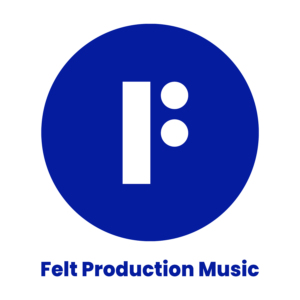 Origine: Marea Britanie
Website: www.feltmusiclibrary.com
Felt Music Library a fost fondata in 2004 de catre muzicianul britanic Steve Spiro (cunoscut pentru colaborarile sale cu Pet Shop Boys, East 17, Kim Wilde sau MC Hammer) impreună cu Natalie Dickens (fosta A&R la Island Records).
Având o îndelungată experiență în industria muzicală, cei doi au hotărât să creeze o companie cu totul unică, pregatită să facă față exigențelor din ce în ce mai mari ale clienților, în special ai celor din lumea advertising-ului.
Printre muzicienii care scriu muzică pentru Felt se numără Dave Ball (Soft Cell și The Grid), Kevin Armstrong (care a făcut parte din trupa lui David Bowie), Paul Wickens (directorul muzical al lui Paul McCartney), Alan Darby (care a cântat cu Eric Clapton), Chris Baker (de la Mint Royale), Craig Gannon (chitaristul trupei The Smiths) și mulți alții. Colecția Felt include și o subcolecție intitulată Felt Vintage, ce conține piese de arhivă autentice din anii '50, '60 sau '70, interpretate de către diverse trupe și muzicieni ai acelor vremuri.
Stiluri principale: indie, filmic, trailer, rock, jazz, electro, vintage, clasica, big band
Particularități: muzică vintage autentică